We are open and providing essential medical care. Please read about our safety procedures here.
FYI: Kendra is out of the office starting August 6th and will return August 24th. Rosemarie will be in the office seeing patients for massage and acupuncture during this time. Thank you and take care!

Natural Health for the Whole Family in Jacksonville, Florida
(904) 990-3228
Do You Need to Learn More Before Booking a New Patient Appointment? Simple Schedule a Complimentary 20 Minute Consultation.
---
Welcome to Be Well Family Acupuncture in Jacksonville, Florida! Our mission is to enhance your health naturally. We utilize traditional and modern acupuncture techniques, cupping therapy, functional and clinical nutrition and herbal medicine to help you live a life of vitality. We believe in the innate wisdom of the body. Your body knows how it heal itself, sometimes it just needs a little support and guidance. Feel free to browse these pages and please
contact us
if you would like more information, or if you are ready to get started,
schedule an appointment
online.
---
Kendra Lay and Rosemarie Allen, Acupuncture Physicians
---
Acupuncture in Jacksonville for pre-natal concerns such as nausea, sciatica, depression, headaches, fatigue and breech presentation. Getting acupuncture during pregnancy can help you to have a smoother and healthier labor.
Feel good again with acupuncture treatment and holistic approaches to mood issues such as depression, anxiety, panic, insomnia and chronic stress.
Naturally treating pain such and headaches, back pain, shoulder pain, neck pain, foot pain, knee pain and more - all without opioids or prescription medication.
We use acupuncture, nutrition and natural techniques to rebalance hormones, promote fertility and improve vitality - without hormone replacement.
Acupuncture can treat a multitude of things such as digestive issues, chronic and acute sinus congestion and inflammation, allergies, common cold symptoms and more.
---
Patient Te​stimonials...

..Kendra is phenomenal! She has helped me with so many aches and pains! I did not have neck surgery with the help from Kendra...""Kendra supported me from prior to conception through delivery. I have PCOS and I wanted to ensure a healthy pregnancy prior to conception...""I never really thought I'd ever try acupuncture, but I am glad I did! I was suffering with bad daily headaches and had tried almost everything I could think of to feel better and nothing was helping...""I just wanted to let you know I feel wonderful after my treatment with you. I took a 1-1/2 hour nap yesterday and my breathing problem from my anxiety is gone..."

"When I came to Rosemarie, I had been living with severe plantar fasciitis for a few years. I had been to an orthopedic and was about to start physical therapy and steroid treatments. As a "last resort" I decided to try acupuncture. I am happy to say that after a few months, I am living virtually pain free..."Read More Testimonials

Cupping Therapy is Effective Pain Relief

Cupping is a form of therapy that relaxes muscle and connective tissue to ease pain and improve circulation.

Read more here...
---
High Quality & Effective Nutritional/Herbal Medicine

I offer only the safest, best quality and most effective nutritional and herbal supplements available. These products are actually designed to treat health concerns naturally - they aren't your run of the mill vitamin!

Patients can order from my online dispensary through

Fullscript

to access most items I carry in the office. You get a 10% discount when you order.
---
---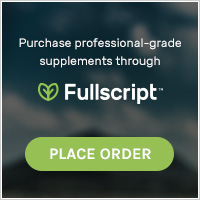 ---
6871 Belfort Oaks Pl
​Jacksonville, FL 32216

Be Well Healing Arts, LLC
​Phone (904) 990-3228
Fax (904) 295-0127